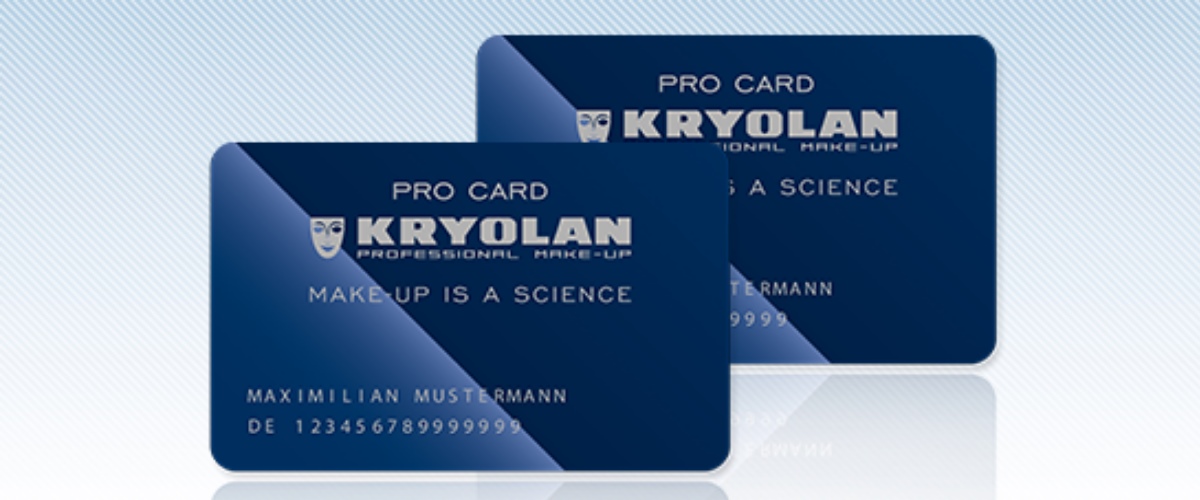 Trade School Discount
Kryolan Australia Industry Discount allows professionals in the industry to receive up to 25% discount on selected Kryolan
Branded full priced makeup products at our Kryolan branded stores in Melbourne and Sydney and online.
Please download the Instructions and Terms and Conditions.
Depending on the type of membership (Pro Member or Makeup Student and Trainer), please select the applicable product below to start the application process.
If you need to renew your membership, please select the renewal product below.
Pro Member Application

Kryolan Pro Membership entitles users to an industry discount with Kryolan Australia. Submission of this application authorises an application fee of $25 charged to the credit card provided. Memberships are valid for 1 year, after which members will need to renew it. Models and Performers can apply for a membership with a smaller discount (10%) with no application fee. The membership is issued subject to our Terms and Conditions. Once you have submitted your application, we will review it, and if approved, you can use your discount in our Pro Stores or online. For help or further information, please contact [email protected]

Please note - we do NOT send a membership card to you. Your membership is automatically linked to your name and online account.

After adding the product to your Cart, please remember to go to the Checkout and complete the order.

Learn More

Student and Trainer Discount Application

This membership is only valid for students and trainers at Kryolan associated institutions in Australia. This entitles members to a 25% Pro Discount without the usual $25 application fee, for 12 months. The membership is issued subject to our Terms and Conditions. Once you have submitted your application, we will review it, and if approved, you can use your discount in our stores or online.
For more information, please contact [email protected]

After adding the product to your Cart, please remember to go to the Checkout and complete the order.

Learn More

Pro Member Renewal

To renew your Pro Membership for another 12 months, please purchase this product. Please note you must have already been approved for a Pro Membership or Student/Trainer Membership previously. For any enquiries, please contact us at [email protected]

After adding the product to your Cart, please remember to go to the Checkout and complete the order.

Learn More